Football Association of Wales

FAW's Circular City Committee holds inaugural meeting
The Football Association of Wales has held the first meeting of its new Circular City Committee at its Dragon Park site. It is made up of external experts from the public, private and third sector who will come together on a regular basis to support the association in achieving greater sustainability and circularity. 
Making up the panel, which is chaired by Sophie Howe, Wales' first ever Future Generations Commissioner, are experts and practitioners with various backgrounds. On behalf of the FAW and the ACCESS project, Jason Webber and Helen Antoniazzi facilitated the meeting.
Sarah Dickins, a sustainability consultant and former BBC Economy correspondent and Mark Powney of Business News Wales will certainly bring an added value to the CCC's activities from the economical and sustainability perspective.
Public authorities and agencies were represented by Jacob Ellis on behalf of the Office of the Future Generations Commissioner, Nirushan Sudarsan, representing Future Generations Leader Academy and Natalie Rees of Transport for Wales.
Furthermore, arts, culture and businesses found their seat on the Welsh CCC, too, namely Fiona Stewart of Greenman Festival, Eluned Haf of Wales Arts International and Chris Jones on behalf of the renowned Corgi Hosiery.
Finally, as one would expect, the world of football was present as well, as Chris Roberts of North Wales Dragons disability football, Carol Bell, INED Football Association of Wales and Kelly Davies, the Chair of Cymru Football Foundation joined the newly established team.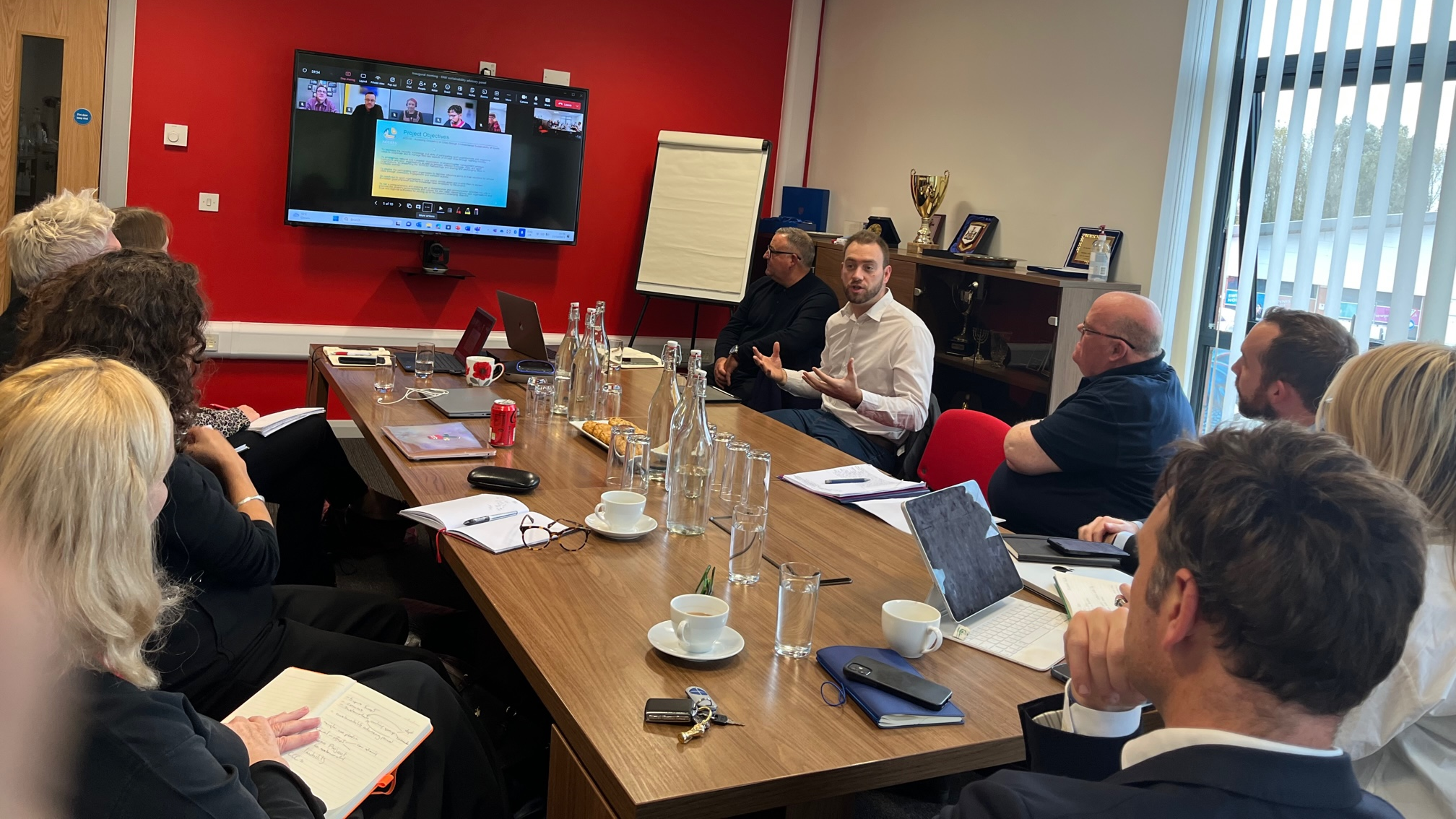 Sophie Howe, the advisory panel chair, said:
"This panel will play a really important role both in supporting the FAW and in holding it to account as it implements its sustainability strategy. I was delighted that we were able to bring these partners, from such a wide range of backgrounds and disciplines, together to make up the panel. The inaugural meeting was an opportunity for us to come together to learn more about the FAW's sustainability journey so far and their plans and challenges for the future.

"Going forwards we will be working together with Helen and the team at the FAW, bringing our diverse expertise and guidance to support them in achieving greater sustainability and circularity."
Helen Antoniazzi, who leads on sustainability at the FAW, said:
"We're really excited that the advisory panel has been established as we know that it will support us to be innovative and agile as we deliver on our sustainability strategy. Now that we have held the inaugural meeting we will be looking to harness the support of the panel to enable us to develop action plans around specific areas such as travel and transport, reducing the consumption of single use plastic, and engaging the wider football family in becoming more sustainable.

"The establishment of the Football Association of Wales' sustainability advisory panel marks a significant step towards a greener, more sustainable future for Welsh football, demonstrating the power of collective expertise and commitment to drive sustainable practices in the sport."
The four CCCs, not only in Wales, but also Ireland, Denmark and Porto represent efforts to create inclusive and participatory platforms that would see public and private stakeholders partake in sport organisations' ambitions to improve their environmental performances. The ultimate objective is to put together all the skills, tools, capacities and resources various stakeholders have in local communities in the service for enhancing the application of circular economy and environmental management solutions.