ACCESS

"Sustainability Reporting" to kick off the ACCESS training series this Wednesday!
As the first of the five webinars planned within the ACCESS training series framework, Wednesday, 15 November will see a webinar on sustainability reporting and more that goes with it. Tune in at 11.00 CET!
Communication and dissemination of ideas, efforts, objectives and finally achievements are an inevitable and essential part of processes which want to improve environmental management. However, in the age of instant and mass communication and dissemination, certain occurrences must be taken into consideration. Therefore, this particular training module would reflect on communication and dissemination patterns and trends, tendencies and requirements posed by authorities and professional associations, suitable target groups to be addressed and more.
The webinar will bring together some of the leading campaigners and experts in the field of communications and sustainability planning, as well as engagement. Journalists will be sharing their own points on view on trends and tendencies in communication and dissemination patterns as well as how these processes could look like in practice.
As a co-host, the project's coordinator Ernest Kovacs will host REVOLVE Media's Sudhanshu Verma, a seasoned communication strategist with over 15 years of experience, blending expertise in corporate communications and policy advocacy. As the Head of REVOLVE's Brussels Office, he has been pivotal in shaping narrative strategies that drive behavioural change. His passion for environmental issues has led to significant contributions to climate action initiatives, both in Europe and on the international stage.
Online from England, we will have Thom Rawson and Katie Cross joining us online. Thom is a sustainability expert and founder of Sustainable Football, who currently leads the environmental sustainability programme at English Premier League club Wolverhampton Wanderers FC, called "One Pack, One Planet". He will reflect on the practical application and deployment of communication and dissemination activities, as well as present what it looks like in the case of Wolverhampton Wanderers. Katie is founder and CEO of Pledgeball, a research-backed charity that supports sports bodies to effectively engage fans on environmental sustainability and climate change. Currently working with stakeholders across the English football community, from clubs, County FAs and leagues to the Football Supporters' Association, Pledgeball effectively mobilises fans and players to make pro-environmental choices resulting in a reduction in emissions on game day and beyond.
Finally, Nora Annesi will be tuning in from Pisa, where she currently works at the Institute of Management, at the Sant'Anna School of Advanced Studies. She works on sustainability management and sustainability reporting with a focus on the integration of 2030 Agenda in local and corporate strategies.
11.00 – 11.10: Welcome and introduction to the webinar series by the host, Ernest Kovacs, ACR+
11.10 – 11.20: Current trends and tendencies in communicating sustainability; Sudhanshu Verma, REVOLVE Media
11.20 – 11.40: Sustainability reporting and communicating sustainability: the theory and focus; Nora Annesi, Sant'Anna School of Advanced Studies
11.40 – 11.55: How football clubs should report their carbon footprint; Thom Rawson, Sustainable Football and Wolverhampton Wanderers' "One Pack, One Planet"
12.00 – 12.15: Supporters contributing to the efforts of their clubs ; Katie Cross, Pledgeball
12.20 – 12.35: Reflection on Wolverhampton Wanderer's sustainability programme; Thom Rawson, Sustainable Football and Wolverhampton Wanderers' "One Pack, One Planet"
12.35 – 12.50: Discussion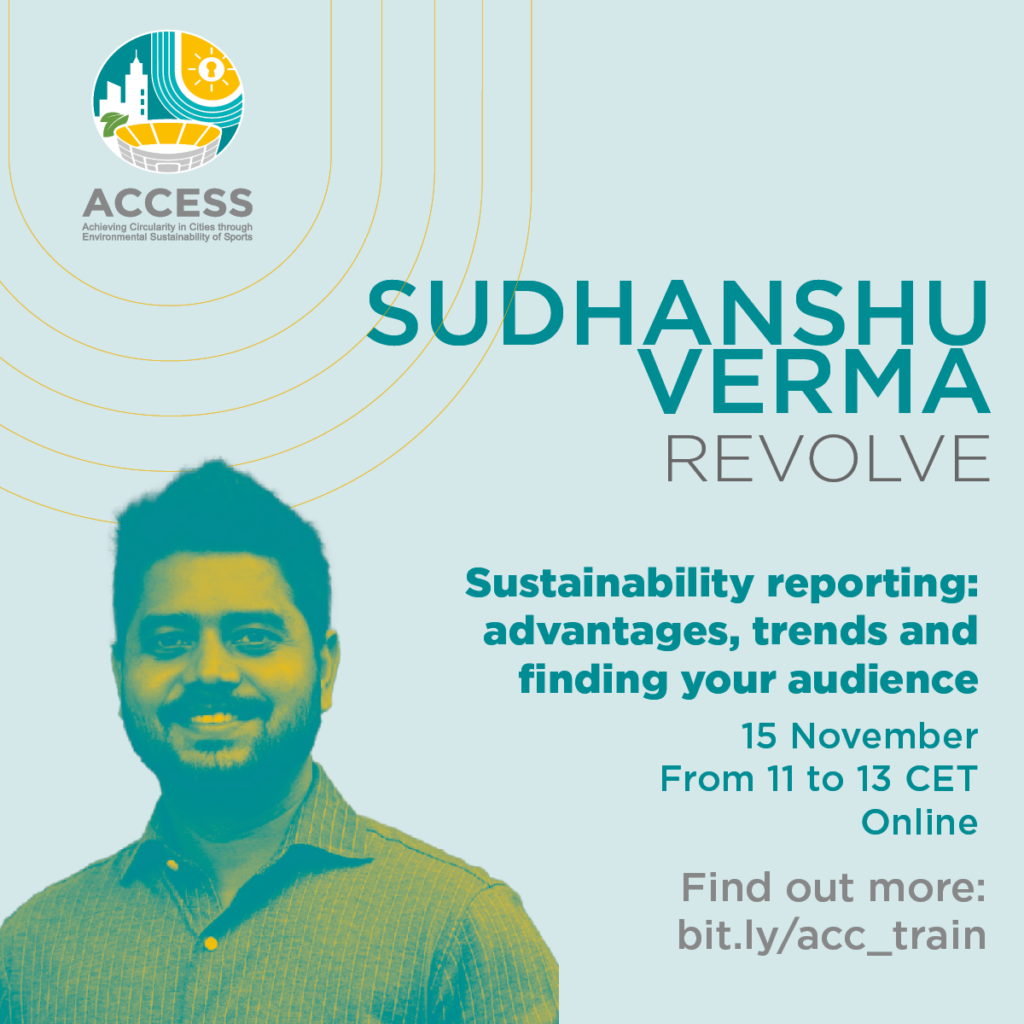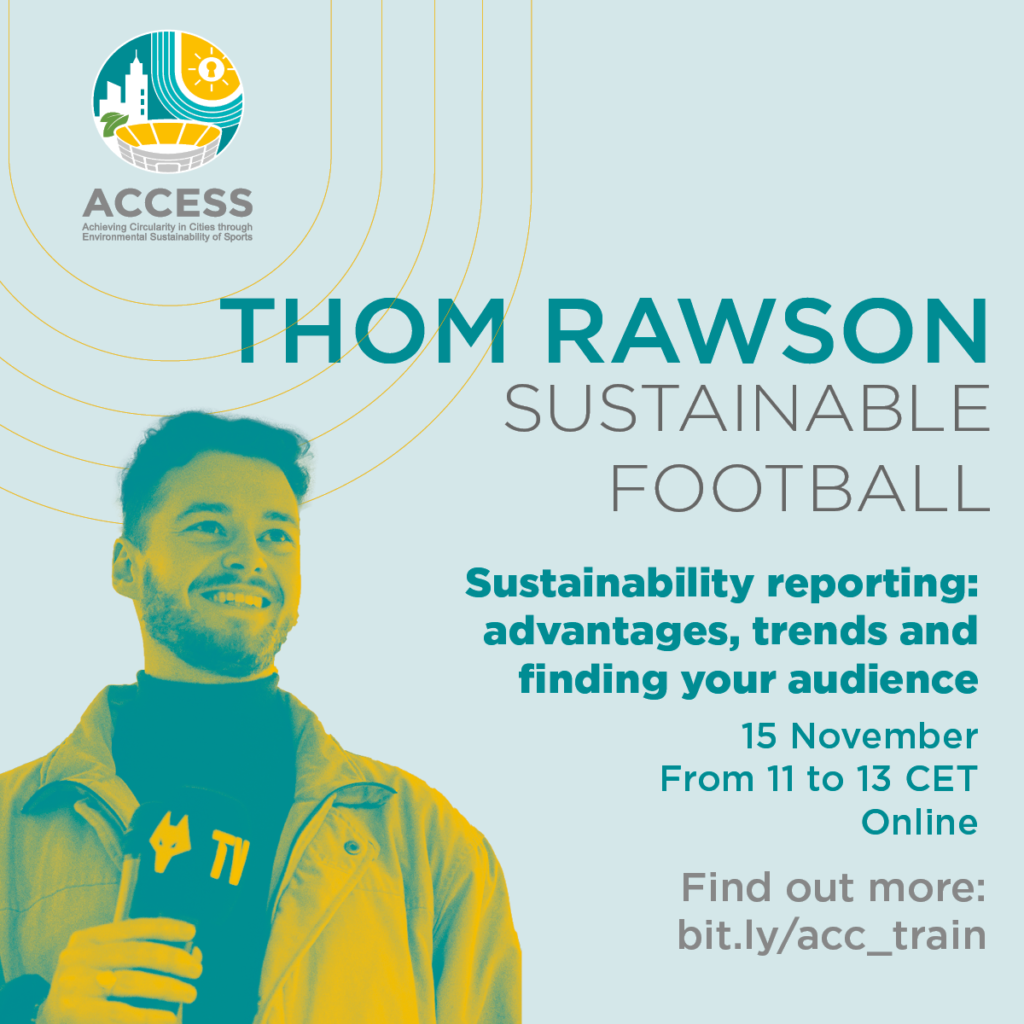 Moderated by: