The study visit to Dublin and the GAA results in a comprehensive overview of exemplary principles at Croke Park
As the second leg of ACR+'s tour of Wales and Ireland, Ernest Kovacs visited the GAA and its headquarters, including its largest stadium – Croke Park. The impressions – more than impressive!
This study visit, just like any other served as a follow up of the previously conducted interviews with staff members responsible for various operations, procedures and processes in and around Croke Park. The three day long visit started with a briefing and meeting of all the staff, subcontractors and stakeholders which were involved in organising the division 4 and 3 men's final Gaelic football matches. This meeting involved not only the stadium and GAA staff but also all the subcontractors – food and beverage, security, as well as the Garda (Police), fire brigade and many other. It was a great opportunity to present the project to an extremely wide and mixed audience. The rest of the day was reserved for a comprehensive and all-round visit of the stadium and other facilities highlighting all the relevant processes – waste management, biodiversity, infrastructure management, food and beverage serving.
The following day was reserved for an ACCESS-specific meeting of the initial focus group – what would eventually become the local Circular City Committee. Apart from Míde Ní Shúilleabháin and Jimmy D'Arcy who called for this meeting on behalf of the GAA, the meeting also see the Croke Park staff, namely Colin O'Brien, Operations Executive, Ger Hanratty, Facilities & Operations Executive, Brian Conlon, Head of Stadium Operations & Projects and Tony McGuinness, Head of Stadium Operations & Events at Croke Park.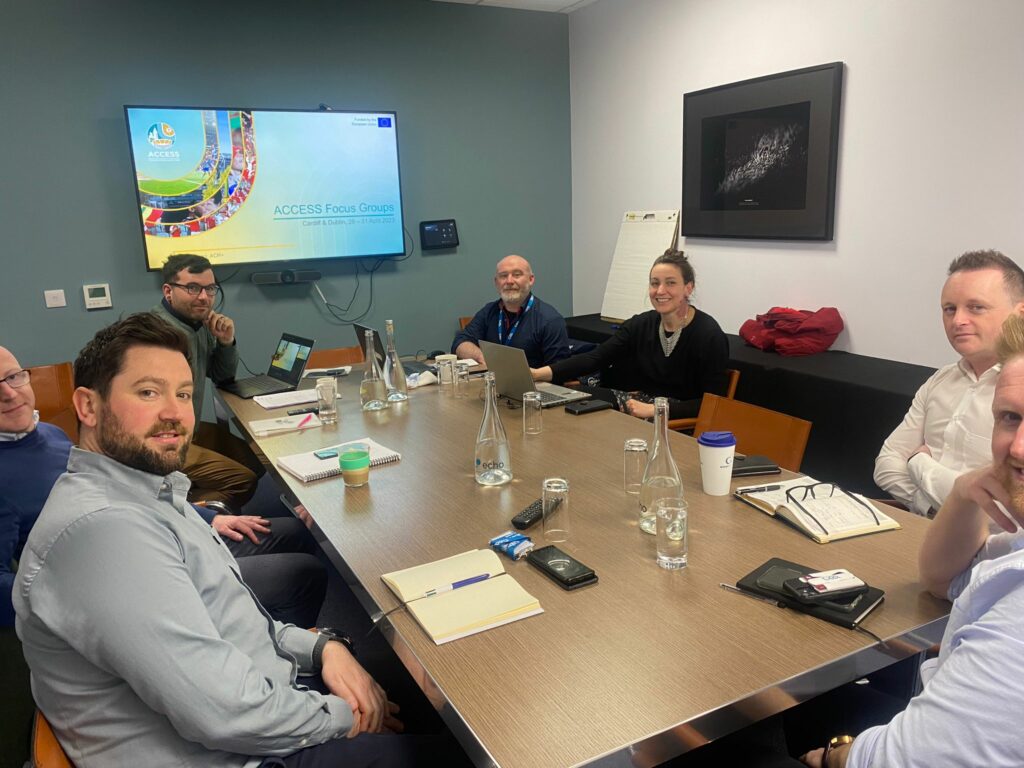 While Ernest Kovacs of ACR+ was there to present the project and especially the upcoming phase to these indirectly involved parties, Míde and Jimmy focused on what the GAA would need and expect from Croke Park in terms of their engagement and what this phase would look like in the local context.
Ernest Kovacs shared his first impressions upon his return from Dublin: "After years of working in the field of improving the environmental management in sports, I must admit that Croke Park and the principles the GAA is applying locally and nationally could certainly be considered as a benchmark for what concerns this trend and efforts. Surely, certain aspects and initiatives could be further developed and reinforced and I am happy to be able to work with such a motivated group and have them as a part of the ACCESS project".
All findings, conclusions and other observation will be published in a relevant report in August 2023. So, do stay tuned and subscribes to updates!